Our People Counters – For All Budgets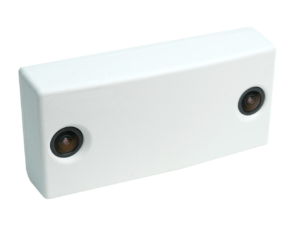 EPC-3D
$889
Can Monitor Multiple Entrances
Counts People from Overhead
Directional Sensing
Saves 24 Hourly Increments
Link Multiple Units for Wider Entrances
View Traffic on PC or Optionally in Cloud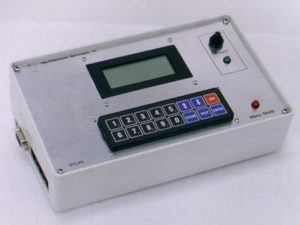 RTC-P3
$489
Can Monitor Multiple Entrances
Counts People or Groups
Directional Sensing
Saves 24 Hourly Increments
For Entrances as wide as 30 Feet
Transmits to PC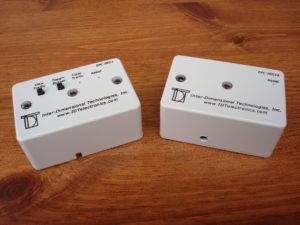 EPC-IRD1/EPC-IRD1E
$289
Powered via A/C or Batteries
Counts People or Groups
Counts In & Out
Saves One Running Total
For Entrances as wide as 35 Feet
View Total on LCD Screen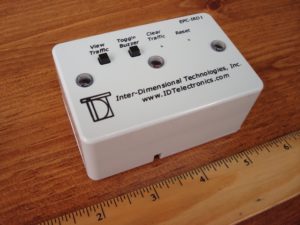 EPC-IRD1
$194
Powered via A/C or Batteries
Counts People or Groups
Counts In & Out
Saves One Running Total
For Standard-Width Entrance
View Total on LCD Screen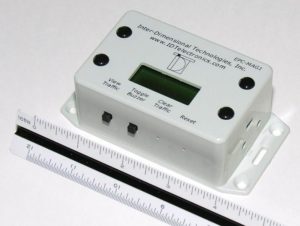 EPC-MAG1
$115
Powered via 9V Battery
Counts Door Swings
Counts In & Out
Saves One Running Total
Use on 1 or 2 Doors
View Total on LCD Screen

A store's sales figures are only half of the equation for success. You must also know the store's traffic figures to fully understand your business.
Decreased Sales + Decreased Pedestrian Traffic =

External Problems
External Problems can be things such as curb appeal, location and changes in automotive traffic patterns

around your establishment's area or lack of advertising or successful advertising.
Decreased Sales + Increased Pedestrian Traffic =

Internal Problems
Internal Problems can be things such as the skill level of your sales staff, your in-store product selection or pricing.
What Our Customers are Saying
"We are a small museum and really appreciate it when someone shows us such kindness."
"Old fashioned service. I love it…I meant that in a good way in case the email was unclear. I'm not used to good service all that much anymore."
"Like clockwork!!! That's basically it in a nutshell. The package arrived yesterday afternoon exactly as scheduled. Our crew installed them this morning, quickly and easily."
"I am hoping to purchase counters for 2 additional branch libraries and will be happy to order from IDT, thanks to your stellar customer service."
"What great customer service!"
"'Above and beyond' – best customer service we've experienced in a very long time."
Any Questions?  Want to Hear More?